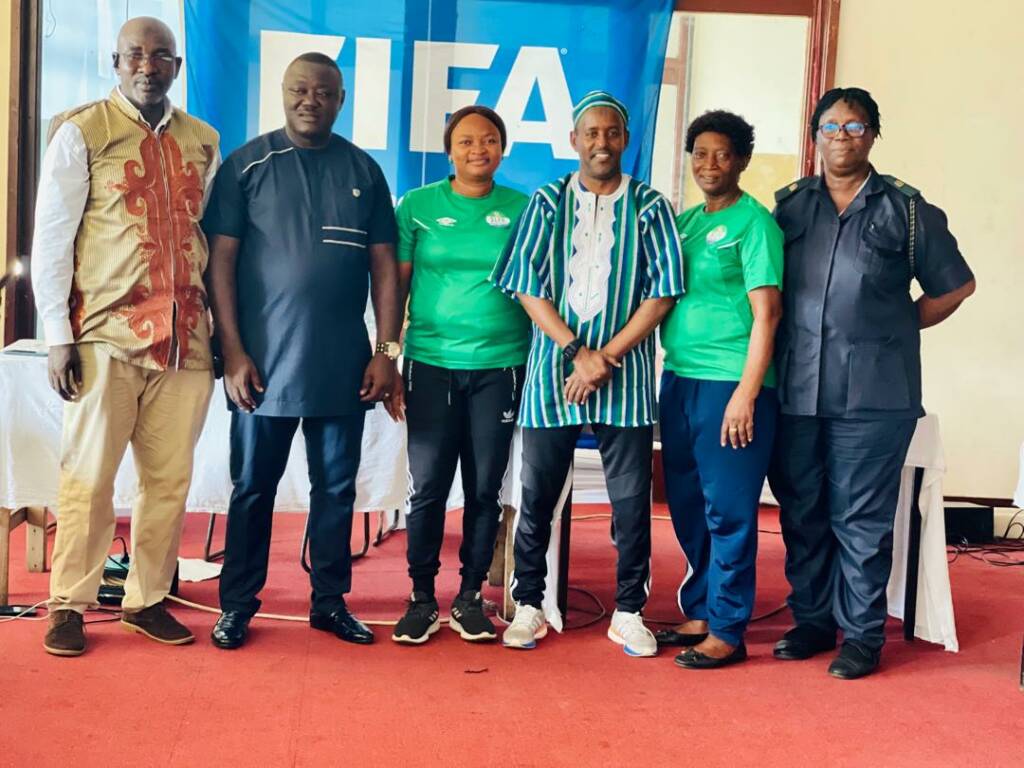 FIFA in collaboration with the Sierra Leone Football Association (SLFA) has yesterday Thursday October 7 successfully ended the first segment with assessors in the ongoing Member Association training course for referee assessors, Instructors, female referees and youth referees at the Presidential Lounge of the Siaka Steven Stadium in Freetown
The 4-day session was centered around the role of an assessor, amendment to the laws of the game, positioning and reading of the game and report writing and evaluation of referees and other topics.
FIFA instructor- Ali Mohamed Ahmed from Sumaila whiles giving an overview of the training, mentioned that "the past four days have been very successful and I am very pleased with the participants who undoubtedly proved to be very brilliant throughout the training". "I will not hesitate to do my recommendations to FIFA to attract more international assignments for these trained and qualified referee assessors in Sierra Leone". He added.
In his statement, the SLFA Vice President 2 Ali Badara Tarawallie congratulated the trainees having successfully gone through their own segment of the FIFA MA Course.
He expressed great delight and thanked the Referees Manager- Mohamed Bowen Freeman "for ensuring that participants were selected from across the country". "This move complements the vision of the current leadership of the federation, which is to develop every aspect of the game across Sierra Leone". He added.
Mr. Tarawallie further stated that, "my expectations are that, after this course we all will change from our old wrong ways of doing things to the new and standard ways. Let us right the wrongs and raise our game".
He ended by thanking the FIFA instructor for his time and patience in not only bringing the assessors up to speed with the new rules of football but also refreshing their memories on the old ones.
Each participant received a certificate of participation signed by FIFA President Gianni Infantino and General Secretary Fatma Samoura.