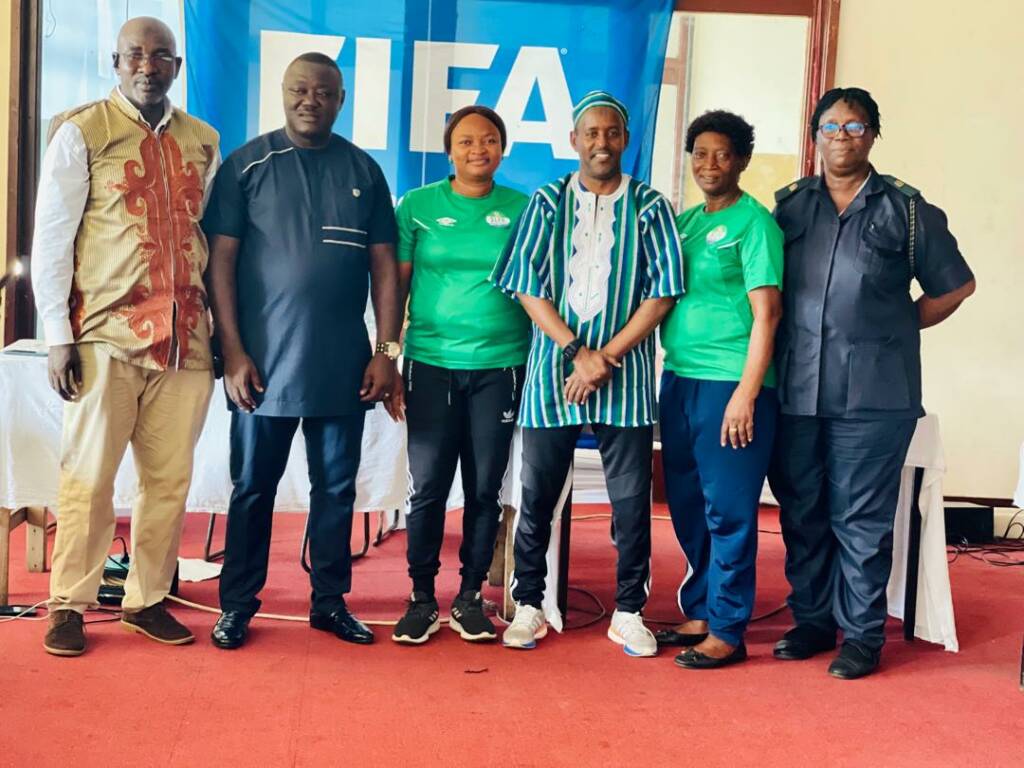 Football Officials from Sierra Leone; FIFA and CAF Match Commissioners- Prince Sa'Quee and Sullay Kamara, FIFA badged female Assistant Referee- Precious A. E. Amara and FIFA and CAF Referee Assessor Alhaji Sanusi Rashid have earned more international appointments as 2022 FIFA World Cup Qatar Qualifiers and 2022 FIFA U-20 Women's World Cup Qualifiers take a centre stage across Africa.
Prince Kai Sa'Quee has been designated by FIFA to commission the 2022 World Cup Qualifying encounter between Liberia and Cape Verde on Thursday the 7th October in Ghana whiles a similar appointment goes for Sullay Kamara in the match between Guinea Bissau and Morocco on Saturday the 9th October at the Complexe Mohammed V Stadium in Casablanca.
Another FIFA designee is Alhaji Sanusi Rashid who is set to serve as a Referee Assessor in the 2022 World Cup Qualifier match between Morocco and Guinea Bissau in Rabat on Wednesday October 6, 2021.
CAF on the other hand has appointed Female FIFA Assistant Referee Precious A. E. Amara to team up with a set of Guinean referees in officiating the 2022 FIFA U20 World Cup Qualifier between Morocco and Benin which is slated for 7, 8 or 9 October, after which she
Additionally, a quartet of referees comprising of Daudu Williams- central, Micheal Conteh- Assistant 1, Alieu Sandy Musa- Assistant 2 and Swahib Bangura- Fourth Official has been designated by CAF to officiate in the TotalEnergies CAF Champions League match between ASAC Concor or Mauritania and Jeunesse Sportive of Algeria on Saturday the 16th October in Nouakchott.
In another development, the Sierra Lone Football Association in colaboration with the world governing body for football FIFA has yesterday Monday October 4th, at the Siaka Steven Stadium in Freetown, commenced a 2-week training course for over 100 Referee Assessors, female and youth referees selected from across the country.