Football Scouts From Türkiye, Slovakia and Bulgaria pay a Courtesy Visit on SLFA President
A delegation of football scouts from Türkiye, Slovakia, Sudan and Bulgaria, who are in the country on a talent hunt mission, today Tuesday October 24 paid a courtesy visit at the President of the Sierra Leone Football Association Thomas Daddy Brima at the football Secretariat in Freetown.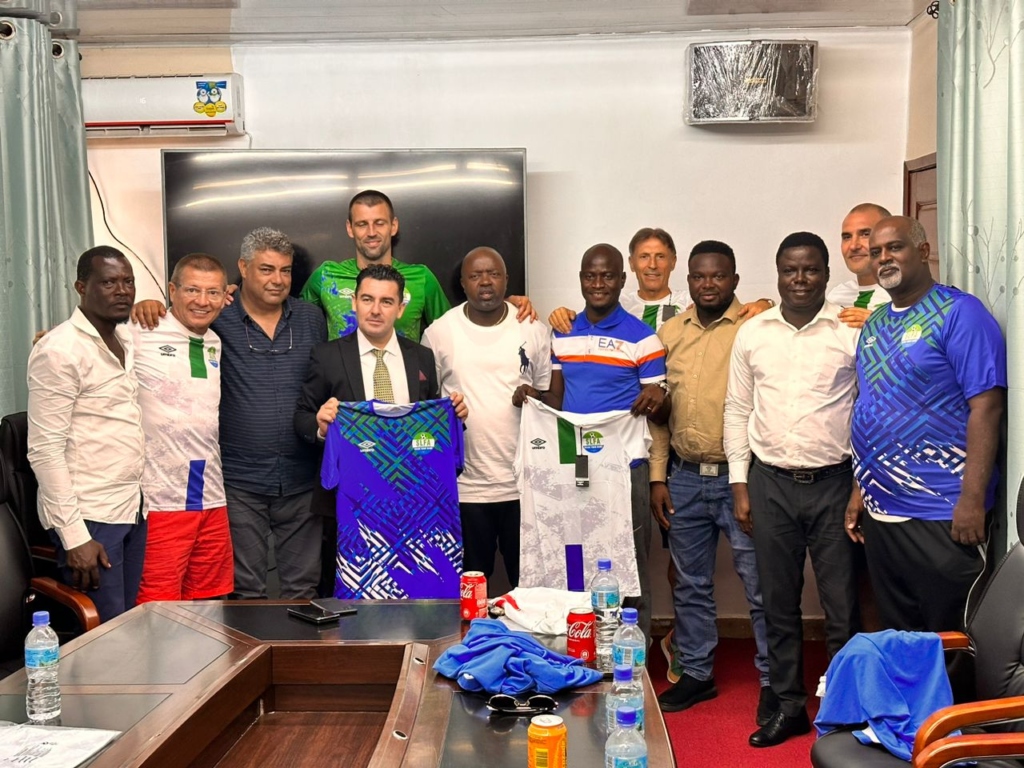 The visit came after a successful U17 an U19 talent identification tournament hosted by Star Sport Academy at the Southern Arena Stadium in Bo City, with the aim of spotting young talents for a possible international breakthrough.
In his opening statement, the SLFA President thanked the foreign scouts for choosing Sierra Leone in their hunt for young football talents in Africa, describing their visit as "timely and impactful towards the growth and development of players in the country".
He further assured them of the Sierra Leone Football Association's unreserved support and cooperation throughout their scouting activities within the country.